Иван Вырыпаев. Пьеса "Июль". Встреча с драматургом. 21 февраля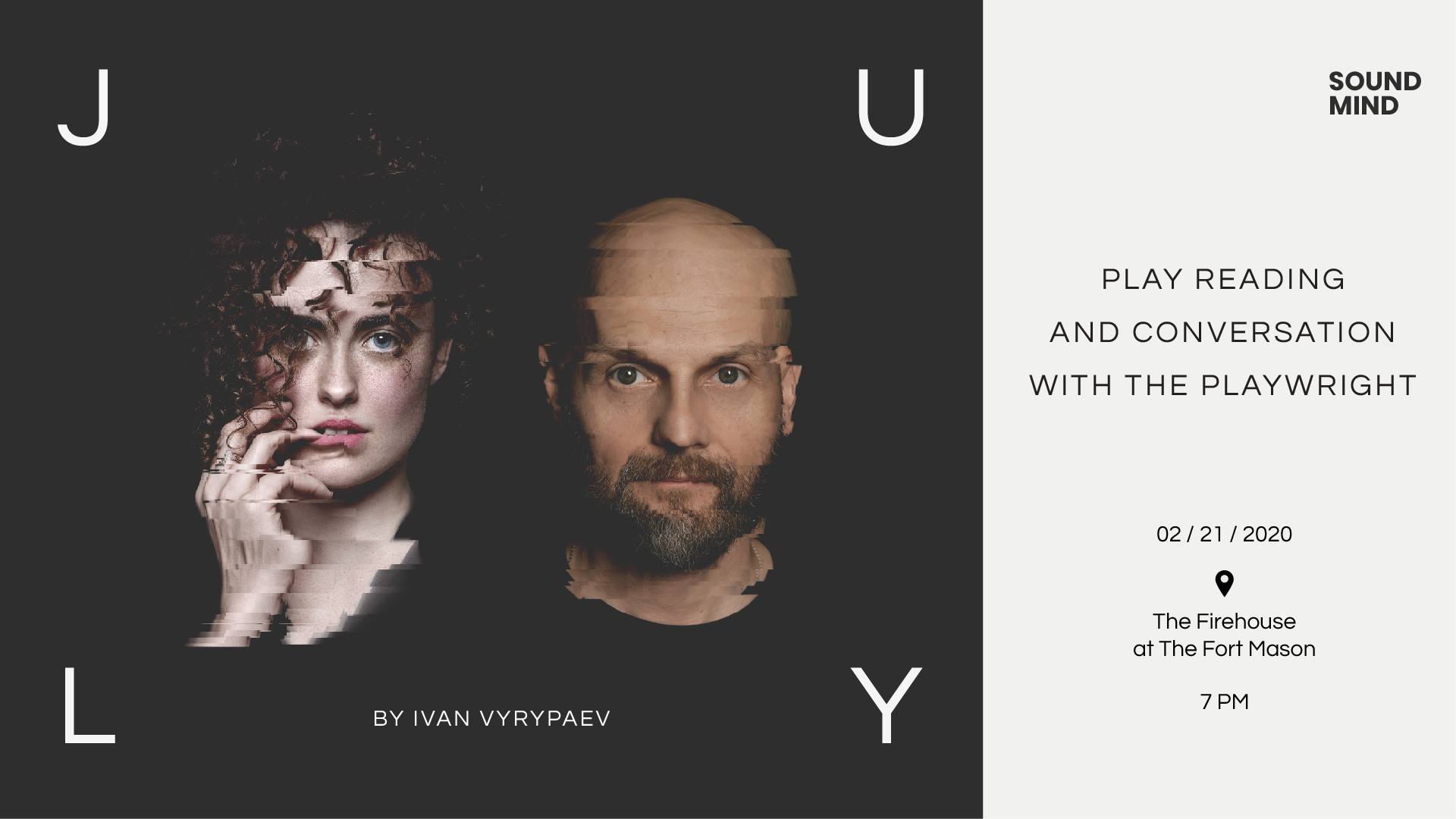 Когда – Friday, February 21, 2020 at 7 PM – 9:30 PM
Где – Fort Mason Historic Firehouse,2 Marina Boulevard, San Francisco, California 94123
Билеты – https://www.eventbrite.com/e/july-by-ivan-vyrypaev-play-reading-and-meeting-with-the-playwright-tickets-86978702641
Russia's foremost contemporary playwright and director Ivan Vyrypaev brings one of his most impressive works in California for the first time.
Ivan Vyrypaev (born in Irkutsk, Russia in 1974) is a leading figure of the Russian New Drama movement. He is well known and frequently staged in Russia and Europe. His pieces have been presented at renowned European film festivals, and won numerous prestigious awards. Vyrypaev is specifically celebrated for his unique, honest, transformative style of work that hugely resonates with affective registers of the audience.
"July" is a monologue of a maniac, admitted to a psychiatric hospital. A nurse takes care of him there, giving a birth of a very intimate spiritual relationship, with the main character promising to connect her with the meaning of life, God and truth.
The reading will be performed by an American actress Jordan Frye in English and followed up by a conversation with the playwright.
The event will be held at on Friday, Feb 21 at 7 PM in The Firehouse at the Fort Mason Center of Arts and Culture, a unique historic venue with spectacular views of Alcatraz. Sound Mind Projects – an SF-based immersive design agency is a host of the evening.