Silicon Valley Open Doors Conference 2020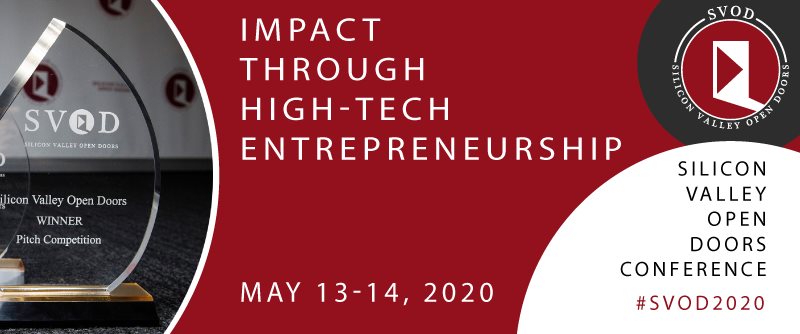 When – May 13 at 8 AM – May 14 at 7 PM
Where – Computer History Museum, 1401 N Shoreline Blvd, Mountain View, California 94043
Registration – https://www.eventbrite.com/e/silicon-valley-open-doors-conference-2020-tickets-73039648555
There is no better way for us to reconnect and catch up than Silicon Valley Open Doors Conference #SVOD2020 during the week of May 11th-15th 2020. This week will be packed with activities, networking parties, and pitching events.
Don't miss one of the best startup investment conferences of the year! Our crowd is international: we love startups that come to Silicon Valley from other parts of the world. We believe they carry out of the box thinking that makes Silicon Valley boil with new ideas.
Since 2005, SVOD hosts an eclectic mix of most creative, forward-thinking, and insightful people in the entrepreneurial and investment world as speakers and investor judges for STARTUP PITCH sessions.
Don't forget to register. The Early-Bird registration is now open.